GFE Phone Sex
Let's get the introduction over with … shall we? My name is Roxanne and I prefer to be called Roxy. I'm 26 years old, live on the East Coast, and I am in love with love… and sex. I've also started this website www.PretendGF.com to satisfy my own fetishes. I offer a unique Girlfriend Experience in Phone Sex.
Talk to Me to Feel the Girlfriend Experience
I grew up in a very old-fashioned home environment. I'm a little spoiled, close with my family, I have a regular mundane job that allows me to work from home a lot, and I tend to avoid close intimate relationships with men. Most relationships are best when they are "fresh" and "new". I am turned on personally by the beginning stages mostly and see it often like a seduction. Getting to know a man, peeling away at his "layers" is hot, the mystery is what gets me going. I also am turned on by the adventure and the tease of it all leading up to intimate sexual experiences. I view it all like foreplay ultimately.
In a real-life relationship – there is a point where I get bored and want to move on. I usually do. Yes, I've been the little heartbreaker many times, more than I can count. Then I have desperate men calling me, showing up at my job, appearing late at night at my condo…. yuck, it can get too complicated for me. Instead, I started messing around with men online and it is, even more, fun to me to have a long-distance relationship.
See, in a long-distance relationship… I get the perfect man, and he gets the perfect "me". We don't have to deal with all the day to day annoyances. There is no reason to fight. I'm a chick who likes her "space" so the internet and long-distance flings/romances give me that. I've had many little secret affairs this way. So I got a bright idea… let me make it into a business, on the side.
WTF – This is a Business?
If I love it so much why make it a business or "work"? That I can answer easily. I needed a forum, a new way if you will… to find the men that I personally would appeal to… a way that was "easy" to attract them to me, so I get what I want. It's actually quite difficult to find guys who "get" me and how I want to "play" and realize that I am not "serious" about them in the long term. I'm not serious, not at all, but it doesn't mean I don't adore the romance of saying "I love you baby" or find sex talk is best when it feels like emotions are involved. But I just know eventually it will end, and I'm okay with that. I even enjoy the passion in a "break up".
I love phone sex. Also, I love sexy text messages aka sexting. I love dirty emails. And I love mutual masturbation. So I love to Pretend I am your Girlfriend. It turns me on, it gets me gooey wet. I don't consider this to be "work", but it can get time-consuming, and it does cost me money to have a website. My prices are not over-inflated like other adult businesses, and you get a far more personalized connection with me then you might by using a phone sex company, etc.
Roxanne is a Cool Chick
I'm a cool chick. I think a lot like a guy, I swear, a lot, and I am blunt and direct when I talk. Words do not offend me. I don't like "bullshit" and I'm not a chick that is super sensitive. I'm one of the guys in many ways. You could say I know how to hang out with the boys. I like to drink beer and eat pizza. I hate chick flicks, I hate bridal showers, and I hate all that girlie stuff. BUT I am still very feminine. I'm a very sensual and passionate woman. I'm above average intelligence. I like to read. Also, I love movies, music, dancing, shopping, chatting, and I am not at all shy.
I Love Masturbation with all my Heart and my Vibrators
Of course, I enjoy sex. I'm a very horny girl who admits to it. I LOVE to masturbate and do it every day pretty much. Hell, sometimes I find masturbation easier than bringing a guy home with me because I get to focus on me, and I don't have to think about getting rid of him if the sex was bad. I'm not shy about dirty or explicit words. The word "cunt" is hot to me while most chicks get all offended. I like my vibrators. I like to touch myself often and I don't see a thing wrong with that. Sharing masturbation with someone else on the phone is wicked cool to me, it's dirty, it's sexy, and I get to use my imagination. And hey guess what… it's safe sex!
Want to ask me out on a telephone date? Here are a few ideas!
One Night Stands
Call me, we'll play out a nice little one nightstand. We'll take some time to get to know each other, flirt, have some phone sex and then you can go on your merry way and I'll go mine. Perhaps forever, or maybe we'll "bump" into each other again someday.
Fuck Buddies
Let's get together, bullshit about movies, complain about politics, the world, or discuss how stupid people can be. Of course, when we're done laughing together, and being arrogant fuckers… let's masturbate together! We'll play around, cheat, and let our naughty fling be all about pleasure.
Casual Dating
Maybe you only want me to be your girlfriend once a month, very casually, have some sexy emails here or there, and have a horny mutual masturbation session by phone sex.
Going Steady
Let's talk regularly, maybe once or twice per week. We can talk, text, send emails, and have sexy time on the phone. Brag to your friends about me, show them pictures, and you'll know plenty about me to make it all sound legitimate. Let's make "mixtapes" for each other, we can be cuddly and cute, or naughty and bad.
Serious Commitments
Let's talk every single day, we can do it multiple times with the phone, email, and text messages. I can send you messages while you are at work. You can call me for some company on your morning or evening commute. I can be involved in your life and you can be involved in mine (we can set our own rules).
*All Relationships can be played out in the manner you choose them to. We can create fights, we can create drama, we can be romantic, we can be passionate, we can laugh and make jokes, we can communicate well or badly, we can play with jealousy, we can make it happy or sad, angry or all based on sex. Maybe we can discuss serious relationship issues just like a real couple, or we can be playful and open. We can do all of these things in the long term or short term. Whatever you can imagine, we can make happen in our fantasy relationship.
The beginning stages of a relationship are intense and exciting.
Initial Set-Up Phase
This is the business part. When you decide you want to use my service you'll call my toll free number. I'll ask you what type of session or sessions you'd like to go with. I'm asking you want to actually spend because I don't force you or coerce you into spending more than you wish to. I will then collect your information which is strictly for billing purposes. Everything I ask of you I need to bill your credit card properly. I only accept credit cards as payment. Your information will be verified to prevent fraud and my "billing" telephone number IS recorded to avoid any later disputes. You are only going to be "charged" for "service", and no charges apply to this initial set up process. There is no way to override or avoid this phase.
Courtship Phase
This is simple, I'm going to either email you a Questionnaire or you can do an Intro Telephone Session. It's your boyfriend homework. I have a variety of questions I'd like you to answer about yourself so I can get to know you and assess your individual personality, likes, dislikes, interests, and so forth. I'm also going to send you similar information about me, more personal details then I have posted on the site. The information I give you is about my real life, it's personal and confidential information, and how you'll get to know me too. You will know as much about me, as I will about you. It's the beginning stage of our courtship, where we break the ice and get to know each other. Keep in mind, some of my questions are "tough" meaning I will probe your mind, your values, morals, sexual interests, etc.
Relationship Phase
Once we've quickly got past the courtship phase, we're ready. Our relationship can be a one night stand or more long term. You can read more about the relationships Here. To summarize it briefly: I do text messages, phone calls, and exchange photos. I do NOT do webcam. There are no exceptions. I will explain that in more detail to you personally if you need a reason. I am both sensual and explicit with language. I'm not a phone sex line where you get that moan and groan bullshit or "one size fits all fantasy" stuff.
Break Up Phase
We can break up however you'd like. It can be dramatic or we can just drift apart and stop contact. If you want me to text you, leave a voicemail, or email you to beg for forgiveness, cry because you've cheated on me, and so forth… it can all be done. Whatever your fantasy is, we can go handle it that way. If you just lose interest and move on, that's fine too.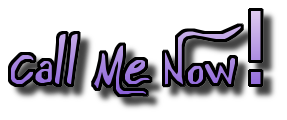 Set up a personal one on one Phone Sex Experience like no other, with me! All you need to do is Click Here for call details. If you'd like to learn more about me then Click Here to read my profile. Or even better, want to check out my photos? Then just Click Here.