Common questions I am asked all the time by my phone sex boyfriends…
---
Do you like to swallow?


I do! I have not done it with every guy I have been with, though. Usually, I need to care about him. I love to make eye contact while swallowing.
Do you like it when a guy cums on your tits? Your ass? Your face?


Yes. Oh Yes. Absolutely Yes. Ready… aim… shoot. I've done all of those many times.
Do you like to be tied up?


Sure, but only lightly. I own fuzzy pink handcuffs for some restraint. If it's done in a pleasurable way then it's good. For me, that means "sexy".
Do you like to tie guys up?


If it is done in a teasing and playful manner. I'm not into bondage. Sex should have a sense of fun to it so anything playful is cool by me.
Do you like to be spanked?


Yes, but playfully! I am not into "pain", just pleasure.
Do you like having your ass licked?


LOVE it. I ask for it!
Do you like anal sex?


I do, but the chemistry must be right. I've had both good and bad experiences with it and find that you really have to be in sync with the other person and the guy must know my body well. The best anal sex experiences were always with men I was involved with for an extended period of time. Trust is essential for it to work out best I think because it is a very intimate act.
Have you ever been in a threesome? A foursome or more-some? (If not, would you be up for it?)


I have not had a threesome. The fantasy of a threesome is great, but my logical mind says it's too many people in the bed. I like the "idea" of group sex but I can't figure out the logistics. That still doesn't mean in a perfect setting I wouldn't try it.
What's something you absolutely will not do in sex?


Hmmm, the area I don't get into is "pain". If it hurts someone it's just not for me. Even if the other person desires the pain. Oh, I guess I am also not into being shit or pissed on either. I don't mind discussing these topics but I do want to make my feelings clear on them.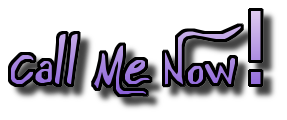 Set up a personal one on one Phone Sex Experience like no other, with me! All you need to do is Click Here for call details. If you'd like to learn more about me then Click Here to read my profile. Or even better, want to check out my photos? Then just Click Here.